Taiko Brand Style Guide
What's in the style guide
In the downloadable Taiko brand assets and style guide, you'll find a style guide document, logo images and the official Taiko font. It has everything you might need to represent Taiko visually as it was intended.

The TAIKO wordmark may appear in any of these color combinations ONLY.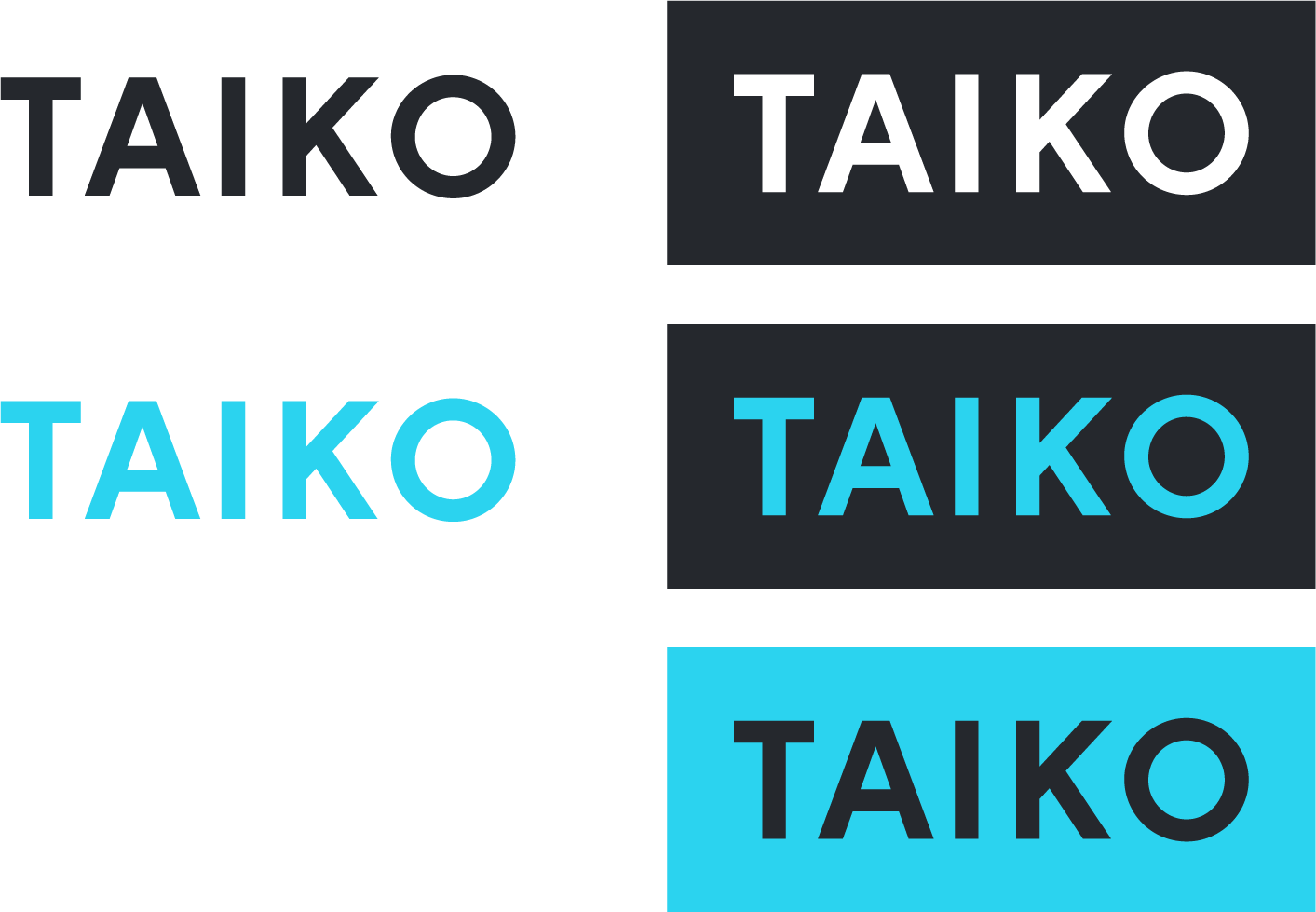 The TAIKO wordmark must be displayed with adequate space between itself and other elements, greater than or equal to half the height of the capital letters.

The TAIKO color palette conveys a tone of thoughtful engagement with a distinct edge.
HEX: #2BD3EF
RGB: 43, 211, 239
CMYK: 60, 0, 8, 0
HEX: #2BD3EF
RGB: 43, 211, 239
CMYK: 60, 0, 8, 0